Gathering State Leaders & Scientists
CCST gathers top scientific minds with top-level policymakers for annual meetings as well as issue-specific workshops. These meetings and workshops help California leaders proactively frame science and technology policy questions and identify issues needing study.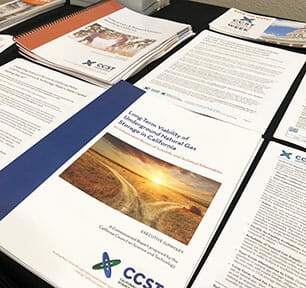 On November 4, CCST Board Members met in Sacramento to discuss CCST's future under new leadership and to meet the brand new, 11th class of CCST Science Policy Fellows.