CCST is a non-partisan, nonprofit organization that exists to make California's policies stronger with science and technology.
Established via the California State Legislature in 1988 to provide objective advice from California's scientists and research institutions, we respond to the Governor, the Legislature, and other state entities who request independent assessment of public policy issues affecting the State of California relating to science and technology.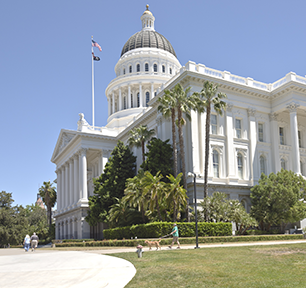 That California enhances its global leadership in science, technology, and innovation - guiding our State, our Nation, and our world towards a healthy economy, society, and environment.
Get to know the teams and leadership who comprise CCST, including our Board of Directors, Staff, CCST Science & Technology Policy Fellows, and Distinguished Experts.
CCST's values inform our mission and guide our work. Our commitment to these values is essential to our ability to meet our mission. The pillars of our organizational identity, our core values of service, independence, and partnership are anchored in our foundational commitments to diversity, equity, and inclusion.
We are driven by a desire to serve and see S&T applied to public policies that provide all Californians with opportunities to participate and prosper. We connect our diverse network of S&T experts with policymakers to help them fulfill their missions.
As a nongovernmental, nonpartisan institution, we operate independently of organizations and individuals with a stake in the outcome of State policy decisions. We engage inclusively with S&T experts from a broad range of disciplines and lived experiences, serving as honest brokers of their knowledge and perspectives.
We work across institutions, partnering with academic, research, governmental, philanthropic, and other communities to leverage their collective expertise and diverse perspectives to fulfill our mission.
We base our policy recommendations on scientific, engineering, and medical evidence. We adhere to strict standards of scientific rigor and to conflict-of-interest policies that ensure our recommendations serve the public interest.
We expect all team members to operate with integrity, embrace diversity, prioritize inclusion, and treat all others equitably, with respect and fairness. We commit to countering racism and promoting equity by identifying and addressing disparities wherever we find them, with an understanding of the intersecting nature of systemic discrimination based on race, class, gender, and other social categories. We practice compassionate accountability, strive to build trust, and are committed to teamwork.
In 1988, a coalition of policymakers and institutional leaders were seeking ways to catalyze the role of science and technology in California's future direction in research, industry, and policy. The effort resulted in Assembly Concurrent Resolution 162 - championed by then-Assemblymember Sam Farr and then-Senator John Garamendi - calling for the creation of CCST.
California has seen great advances and new challenges since then, and CCST has been invited as a voice of counsel at each turn. Over the past three decades, our approach to partnering and facilitating dialogue across institutions and disciplines has allowed us to create a collective impact that exceeds what any single institution could accomplish on its own.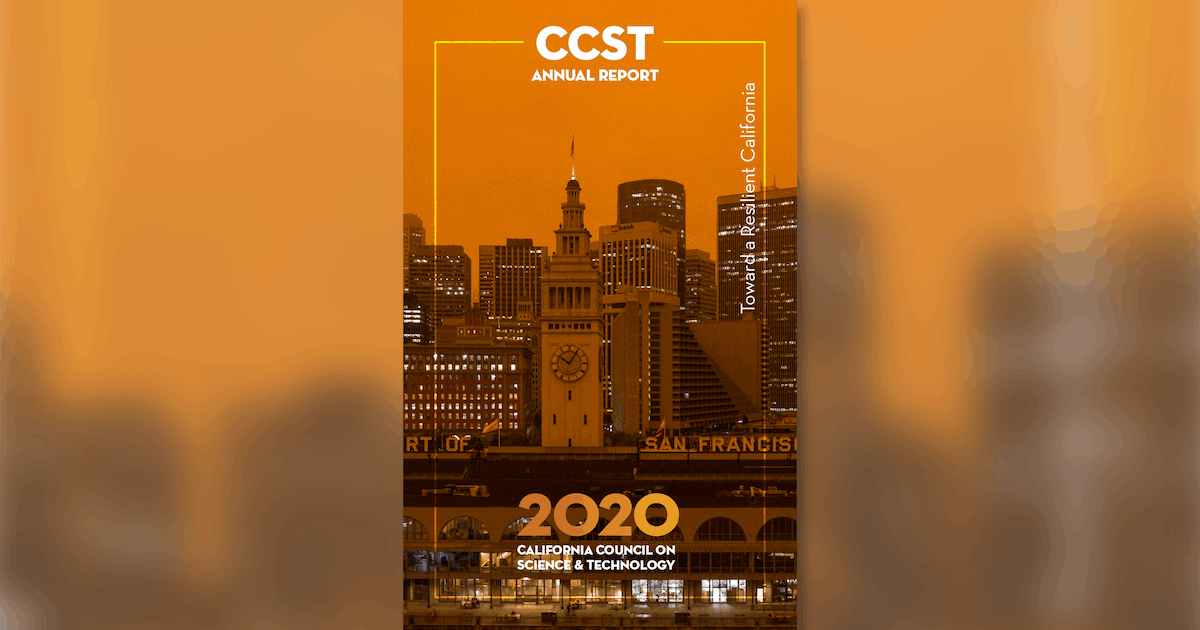 Complex and intersecting disasters, including climate change, megafires, and the COVID-19 pandemic, are radically disrupting the ways in which Californians live and work. Science and technology (S&T) are revolutionizing a range of sectors in ways that heighten opportunities for social progress, but also threaten to magnify existing social inequalities and present risks to privacy, public safety, and national security. CCST mobilizes the S&T expertise across California's extraordinary research and innovation enterprise to deliver science-driven recommendations for increasing resilience to complex, intersecting disasters.
Policymakers increasingly require more rapid S&T advice. For the past decade, CCST has worked with government and philanthropic partners to prepare scientists and engineers for public service through our CCST Science & Technology Policy Fellows program, with placements in the California State Legislature and Executive Branch.
CCST Expert Briefings provide insights from panels of relevant experts on a range of science or technology topics. CCST also uses Expert Briefings to convey the results of its reports. Expert Briefings are convened to provide reliable, impartial expertise on topics when policymakers need information in a relatively short timeframe.
CCST convenes world-class experts to develop assessments on a range of critical topics that are thorough and objective, and based on scientifically sound principles. CCST's publications are produced in compliance with a rigorous study and peer review process prior to publication.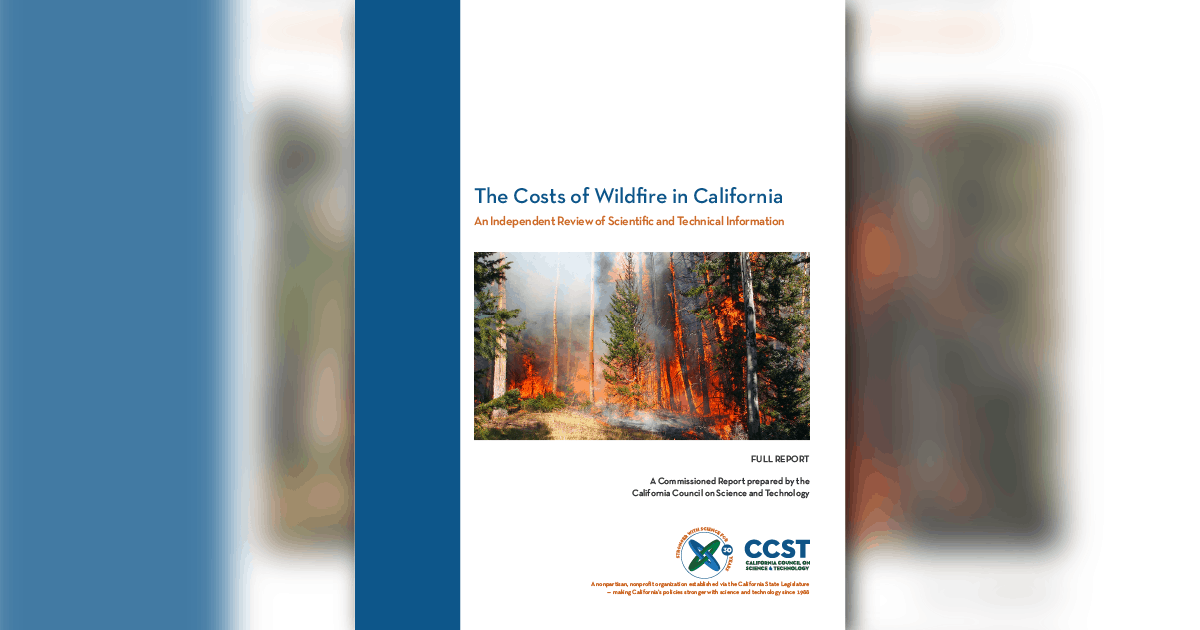 CCST is modeled after the National Academies of Sciences, Engineering, and Medicine - the official scholarly body serving the United States of America - to provide the State of California with a parallel network of institutional and individual advisors. Following this model, CCST operates in partnership with, as well as receives financial and mission support from, a network of public and private higher-education institutions and Federally funded research institutions:
Federal Laboratory Partners
CCST operations are also made possible by the generous support of many philanthropic individuals and foundations through our annual giving and major gifts programs.
Making California's Policies Stronger with Science & Technology
California's leadership in technology, environmental stewardship, biomedicine, and other critical fields relies on its decision makers having access to clearly communicated, scientifically informed advice. With this need in mind, CCST will continue to engage leading experts in science and technology to advise State decision makers - ensuring that California policies are strengthened and informed by scientific knowledge, research, and innovation.
Our History: Celebrating 30 years
November 2018
CCST welcomes 10th class of CCST Science & Technology Policy Fellows.
September 2018
CCST celebrates 30th anniversary with a reception at Science to Action Day ahead of the Global Climate Action Summit.
January 2018
CCST completes report for the Public Utilities Commission on Underground Natural Gas Storage in California.
February 16, 2017
CCST Awards Grants to Nine States to Explore Potential for Science Policy Fellowships; funding for the grants provided by the Gordon and Betty Moore Foundation and the Simons Foundations beyond CA.
June 27, 2016
SB 826 (Budget Act of 2016) is signed by the Governor, directing the Public Utilities Commission, in consultation with the Energy Commission, Air Resources Board, and the Division of Oil, Gas, and Geothermal Resources within the Department of Conservation to request CCST to undertake a study on the long-term viability of natural gas storage facilities in California.
January 1, 2015
CCST delivers final report to the Natural Resources Agency on an Independent Scientific Assessment of Well Stimulation.
February 2014
CCST's first Science Fellow placed in the executive branch (Governor's Office of Emergency Services) as part of a pilot project in partnership with the American Society of Mechanical Engineers.
September 30, 2013
CCST celebrates 25th Anniversary with a Board and Council meeting at the California Science Center, featuring dinner under the wings of the Endeavor Space Shuttle Board and Council meeting agenda.
September 27, 2013
CCST's 25th Anniversary recognized through Assembly Concurrent Resolution 75 (Bonilla).
September 20, 2013
SB 4 (Pavley) is signed by the Governor, directing the National Resources Agency to conduct an independent scientific study on well stimulation treatments.
November 2, 2009
The first class of CCST Science Fellows begins their policy training in Sacramento; funders include the Gordon and Betty Moore Foundation; Stephen Bechtel Fund/S.D. Bechtel Jr. Foundation; Kingfisher Foundation; The Heising-Simons Foundation; TOSA Foundation, and the Gen-Probe Fund.
October 2007
CCST partners with the National Academies to hold the first national convocation on state-level science and technology policy.
February 2005
CCST invites NASA and U.S. Department of Energy laboratories and centers to form the CCST Federal Laboratory Affiliates, marking the first time that CCST expanded its network of supporting institutions since its inception in 1988.
February 2, 2005
First meeting of the California Teacher Advisory Council (CalTAC), formed with gifts from S.D. Bechtel, Jr. Foundation and Stuart Foundation.
2004
The National Academies and CCST enter into a memorandum of understanding agreeing to cooperate to their mutual benefit.
2003
The CCST Science & Technology Policy Fellowship (CCST Science Fellows) program is proposed, originally conceptualized as the California Science and Technology Experts in Residence (CASTER).
November 1999
CCST releases the final component of the twelve-part California Report on the Environment for Science and Technology (CREST). It culminates a multi-year effort and the first comprehensive assessment of the state's science and technology indicators, and offers recommendations for how industry leaders, academic administrators, and state policymakers can plan more effectively for a high-tech economy in the future.
September 1997
The CCST Senior Fellows program is launched with funding from the Hewlett Foundation, bestowing the title upon 54 California leaders in science and technology.
May 19, 1995
Susan Hackwood, Founding Dean of Engineering at UC Riverside, was appointed Executive Director of CCST by the University of California Board of Regents, appointment effective July 1st.
1989
The first meetings of the CCST Board and Council are held.
September 15, 1988
ACR 162 is filed in record with the Secretary of State, formally chartering CCST.
August 31, 1988
ACR 162 is read for a third time and presented by Senator Garamendi on August 31. Roll was called, and the resolution was adopted by the State Senate, 38-0.
August 26, 1988
The Assembly votes to adopt ACR 162.
June 30, 1988
Assembly Concurrent Resolution 162 (Assemblymembers Farr, Quackenbush, Eastin, and Duplissea; Senator Garamendi as coauthor) offered.