Expert Opinions on Relevant Topics
CCST Expert Briefings are presentations by panels of relevant experts on a range of science or technology topics. CCST uses Expert Briefings to convey the results of its reports (including Emerging Topics and Commissioned Reports). Expert Briefings may also be convened at the request of the Capitol community as part of a "Rapid Response" to provide reliable, impartial expertise on topics when decision makers need information in a relatively short timeframe. Each CCST Expert Briefing is accompanied by a clearly written CCST One Pager, which succinctly summarizes the background information and policy-relevant discussions necessary for a reader to be briefed on the topic in question.
If you have ideas or suggestions for future CCST Expert Briefings, please Contact Us.
Agrivoltaics in California's Water-Energy-Food Nexus
As a leader in both agriculture and solar energy production, what is California's potential for using agrivoltaics?
How Climate Change Impacts Renewable Energy Production
How are renewable energy sources impacted by changing environmental conditions such as cloud cover, smoke plumes, wind speeds, and precipitation levels?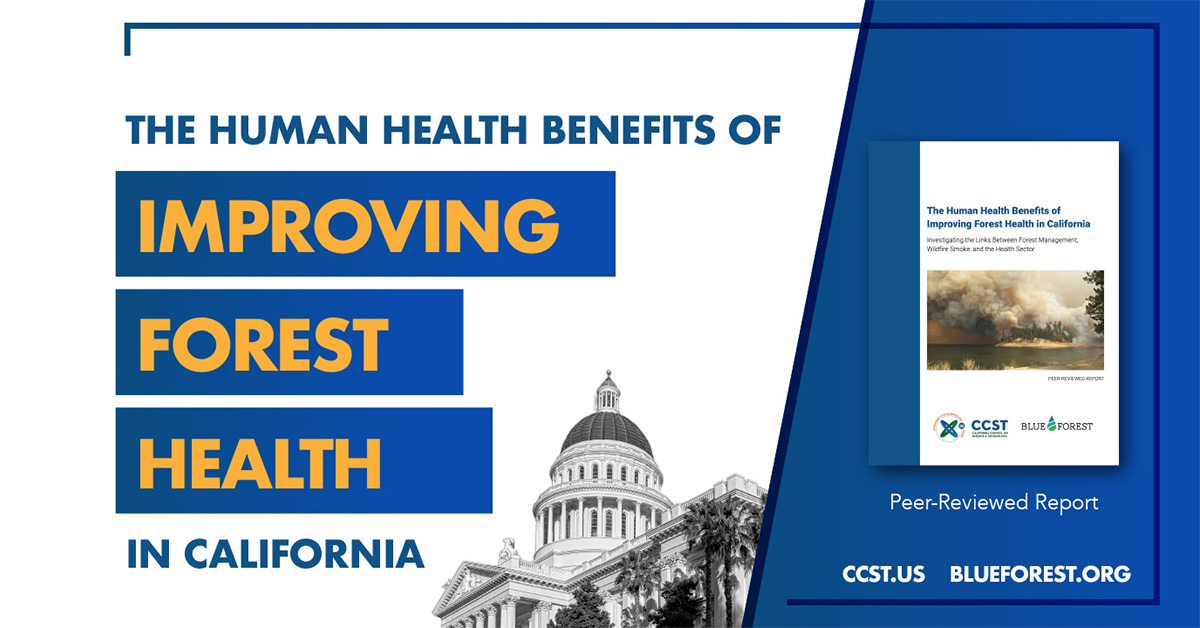 Study: The Human Health Benefits of Improving Forest Health in California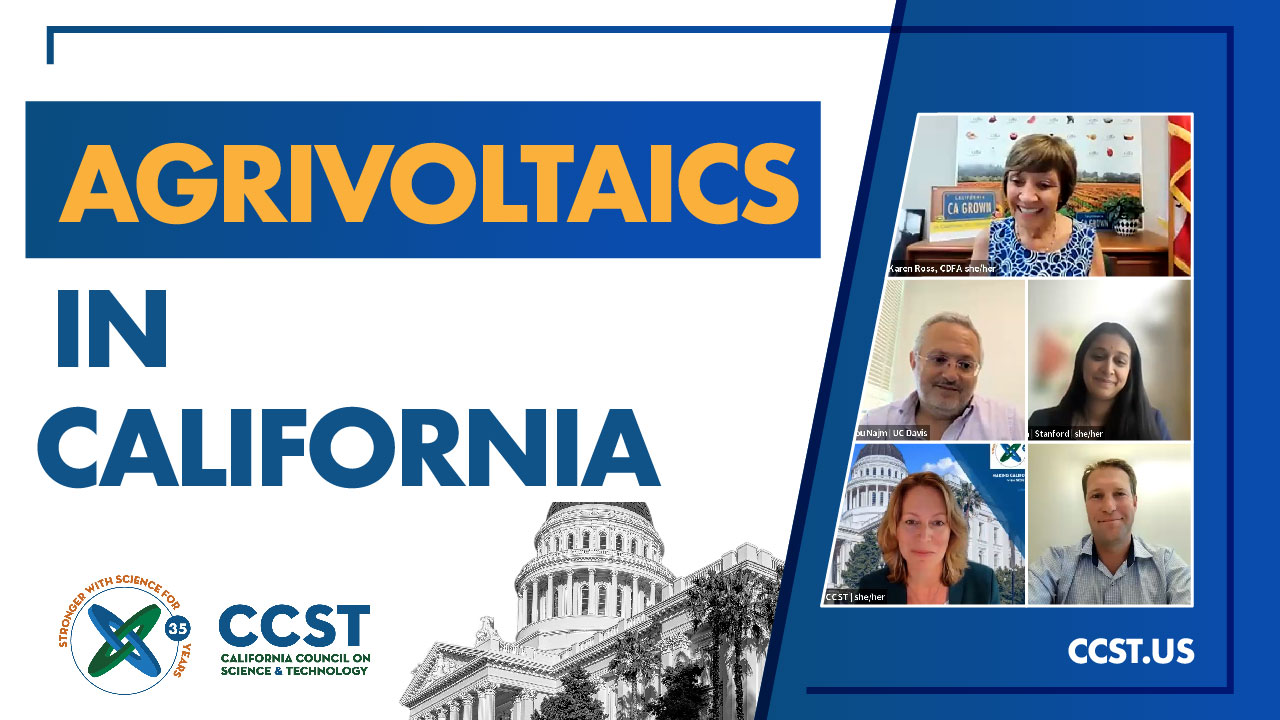 Agrivoltaics in California's Water-Energy-Food Nexus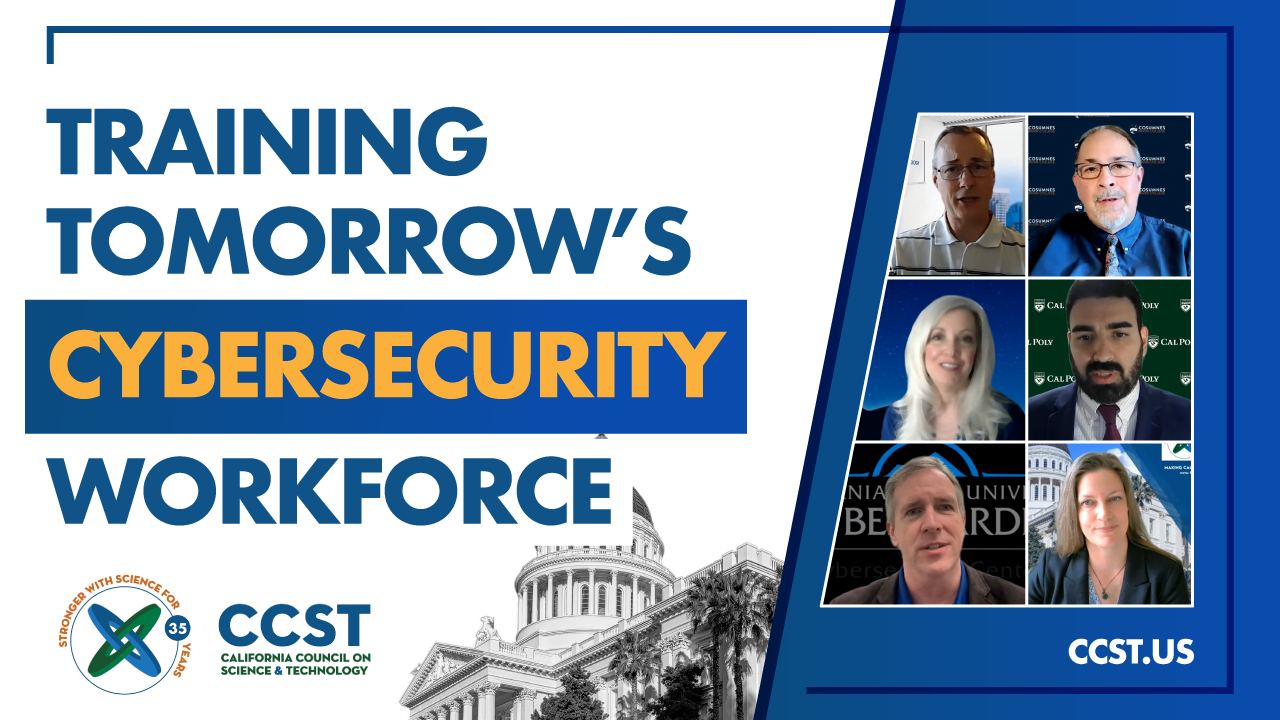 Training Tomorrow's Cybersecurity Workforce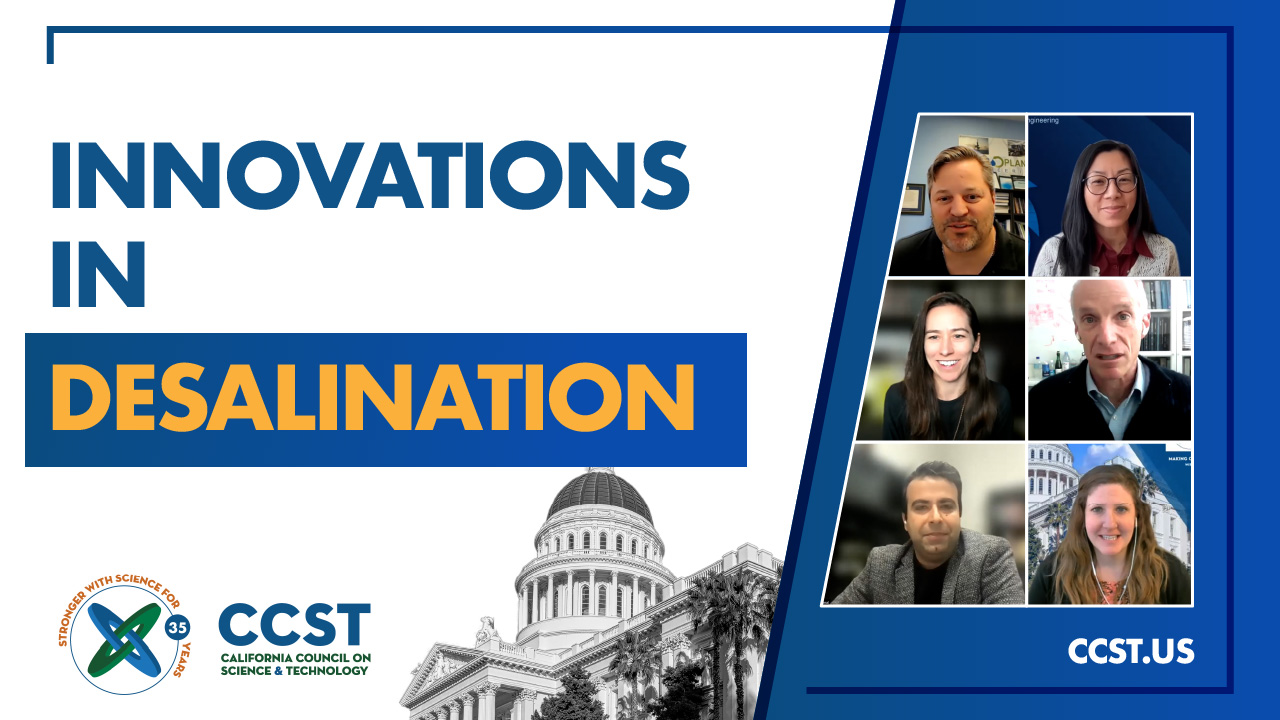 Innovations in Desalination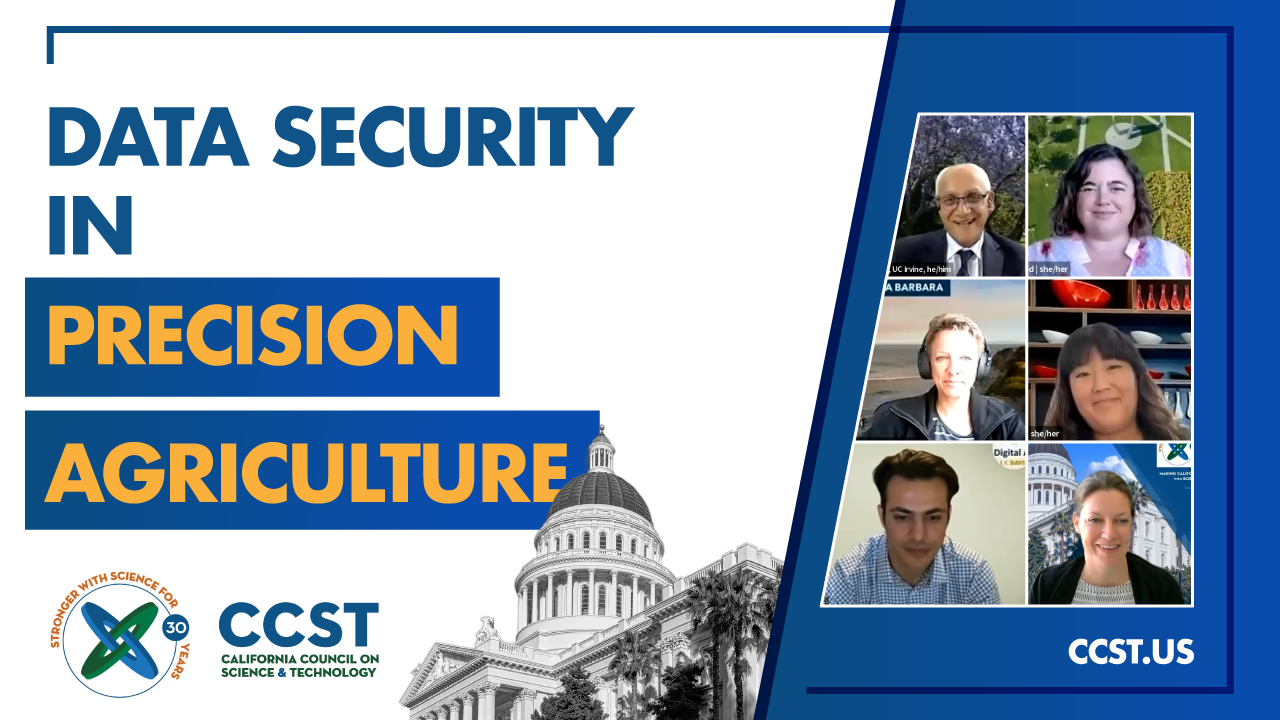 Cultivating Data Security Practices in Precision Agriculture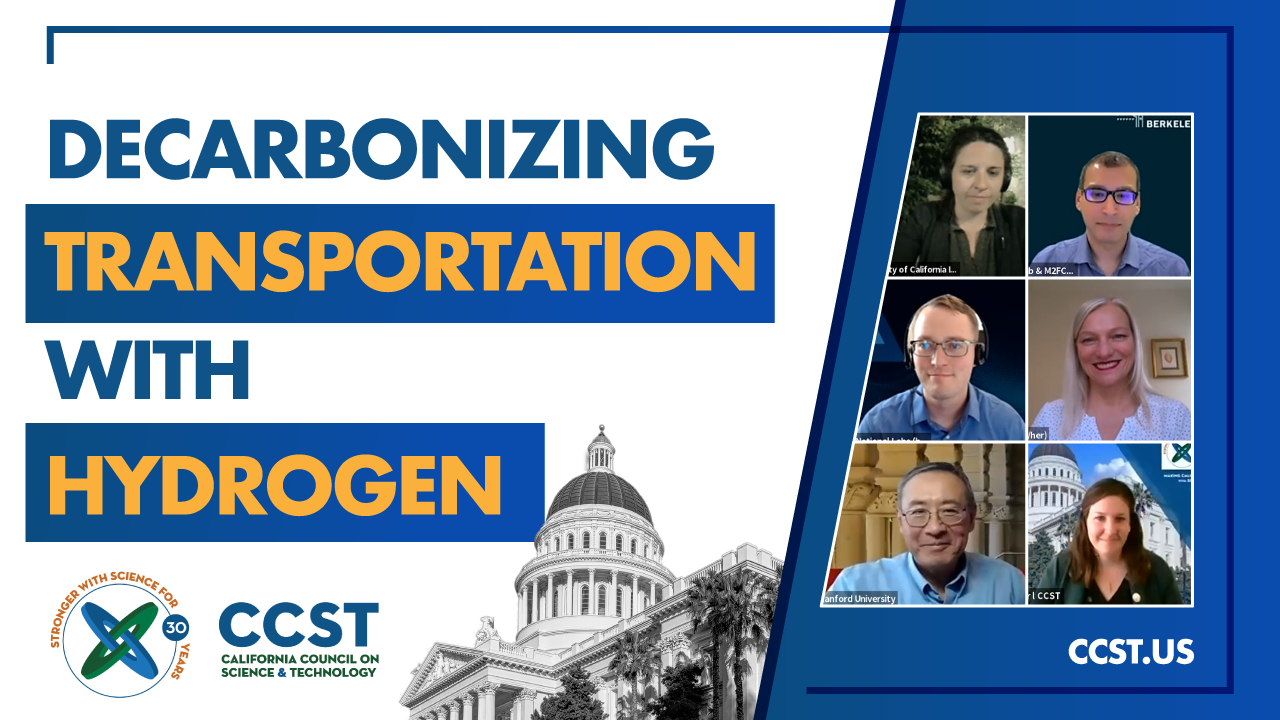 Decarbonizing Transportation with Hydrogen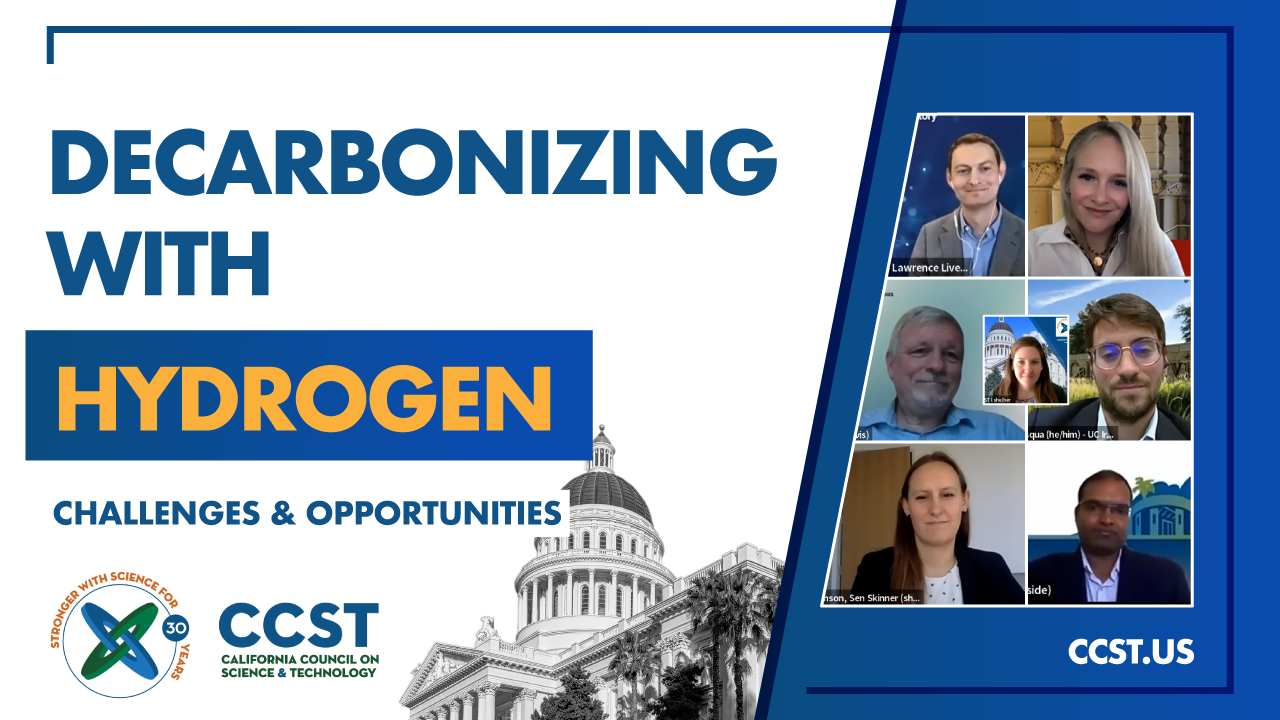 Decarbonizing with Hydrogen: Challenges and Opportunities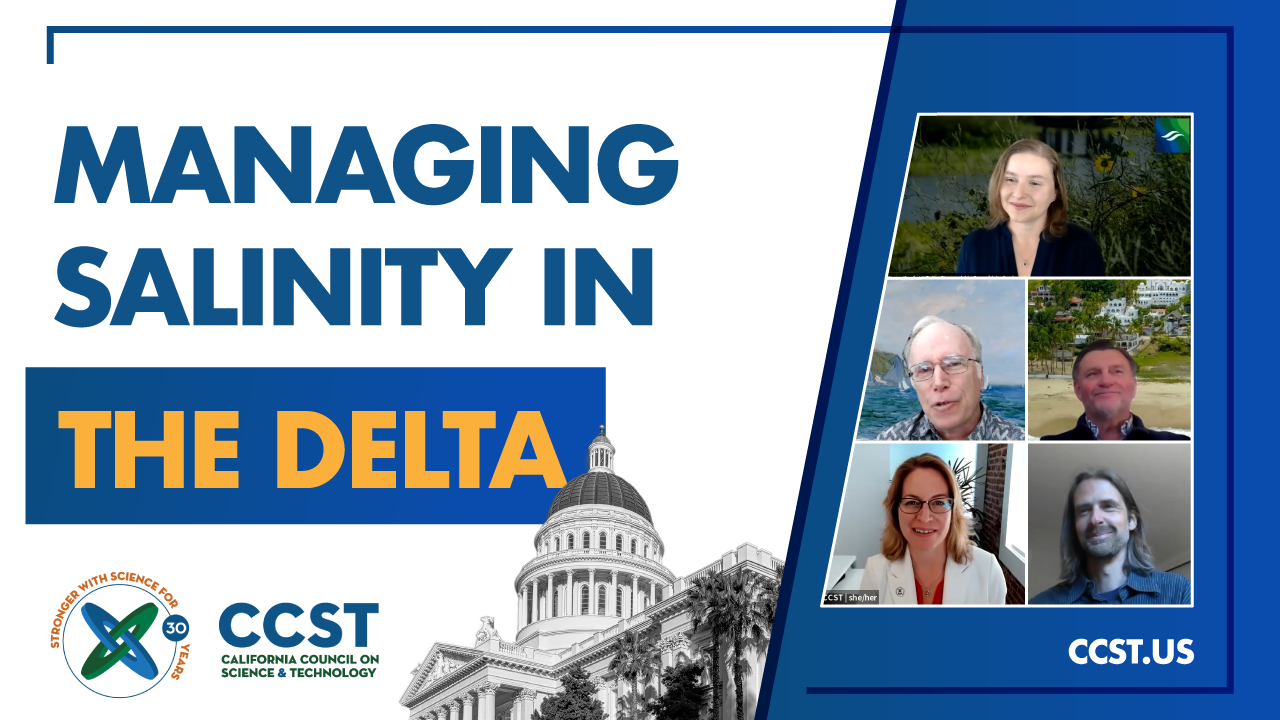 Managing Salinity in the California Delta in a Changing Climate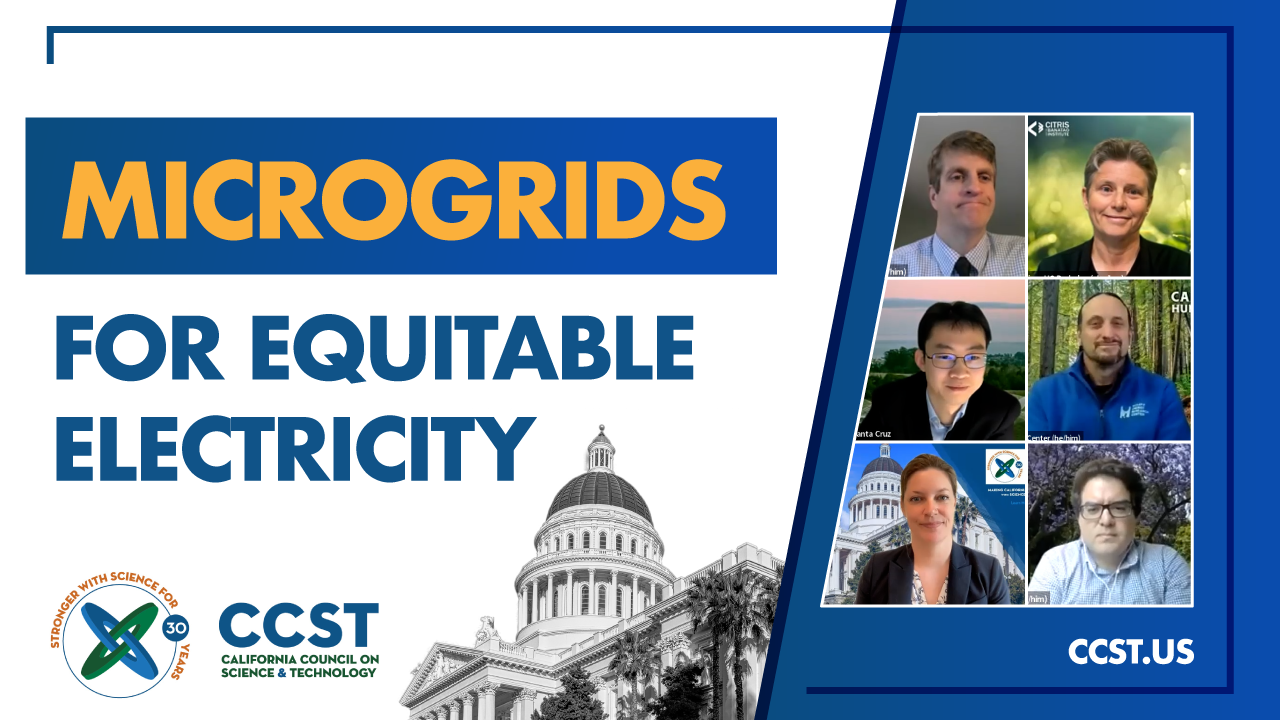 The Role of Microgrids in Providing Reliable and Equitable Access to Electricity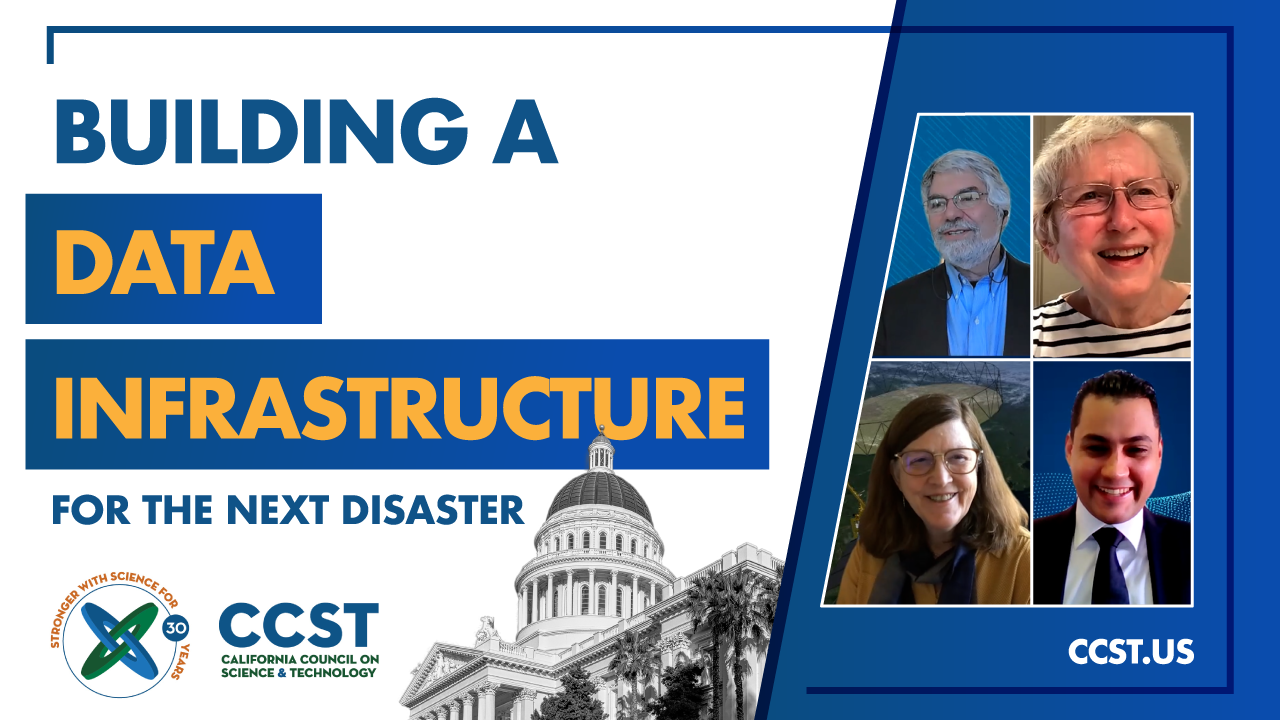 Establishing a Data Infrastructure to Effectively Respond to the Next Disaster
How Climate Change Impacts Renewable Energy Production

AAAS 2022: Science Policy for a More Resilient California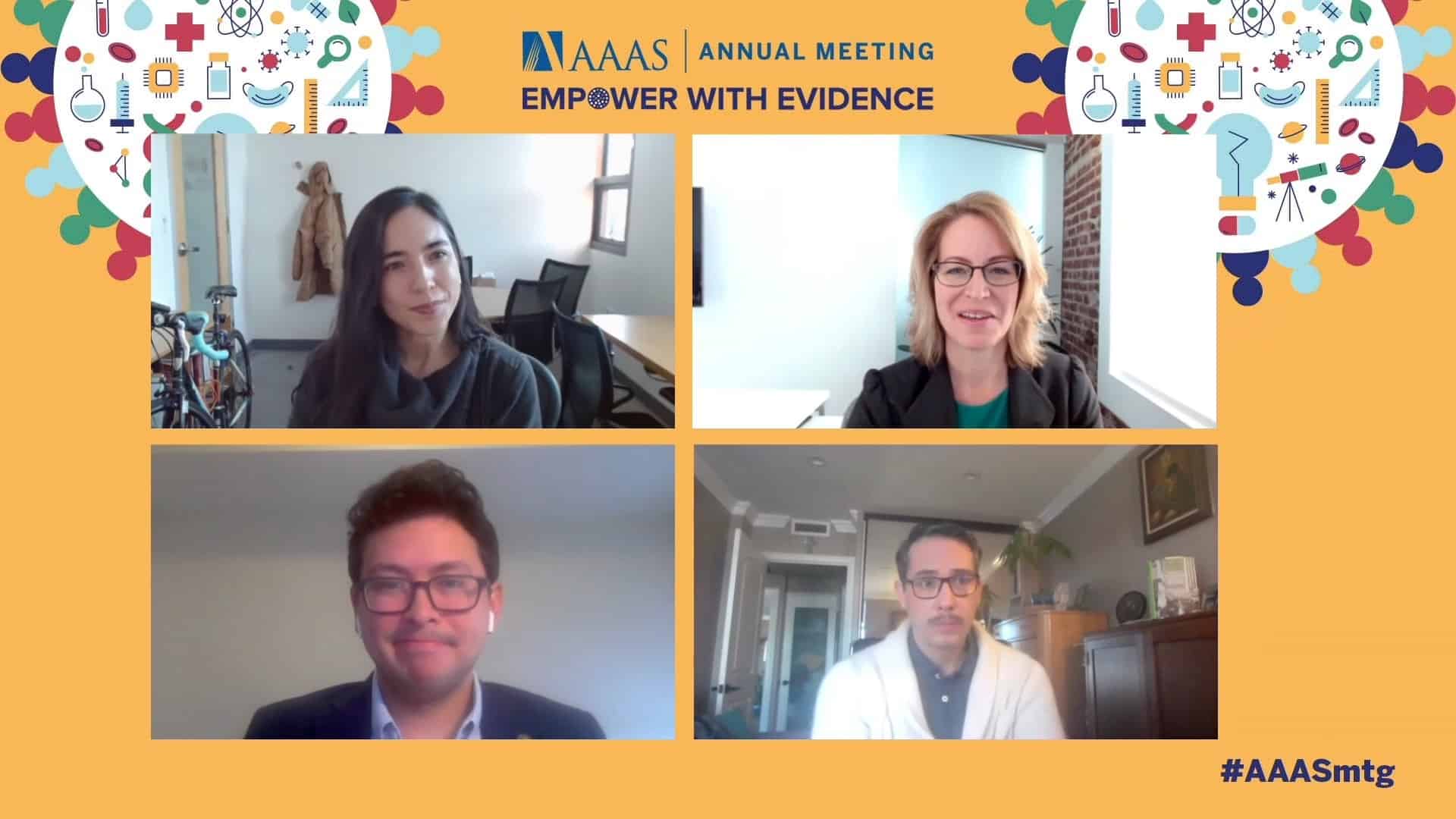 Responding to Wildfires Amid Compounding Disasters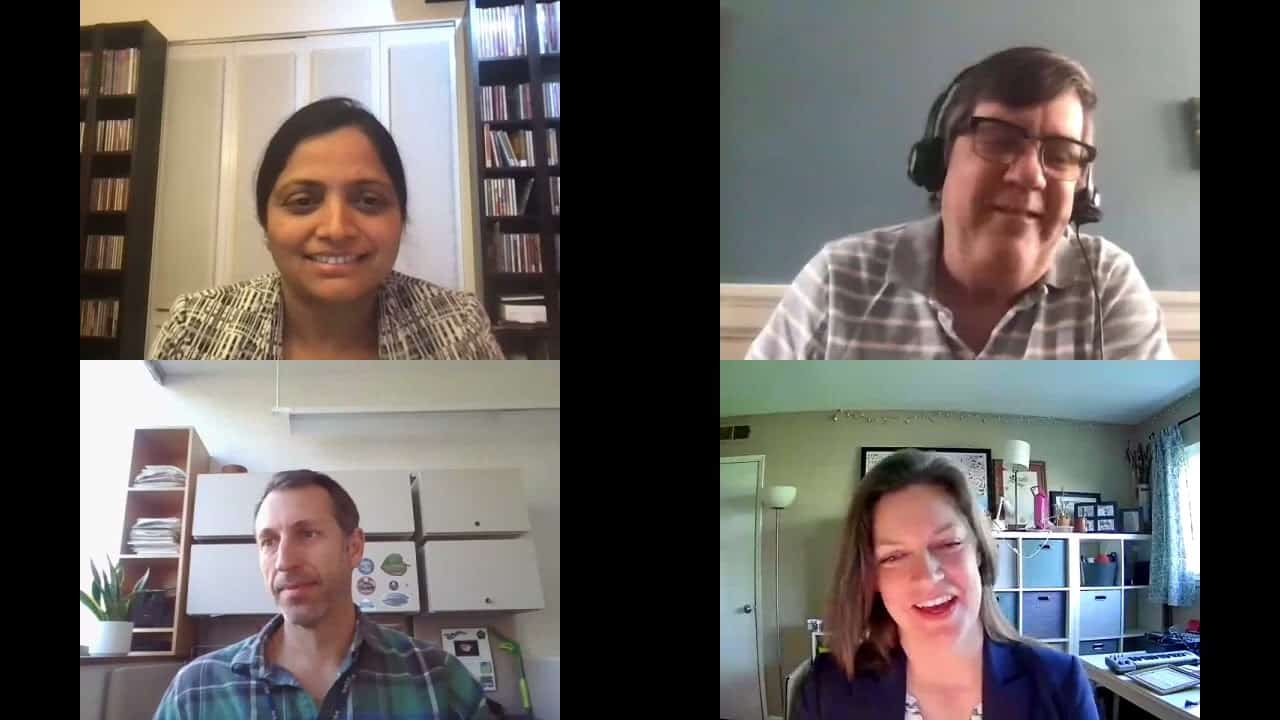 Improving Community Resilience to Extreme Heat in a Changing Climate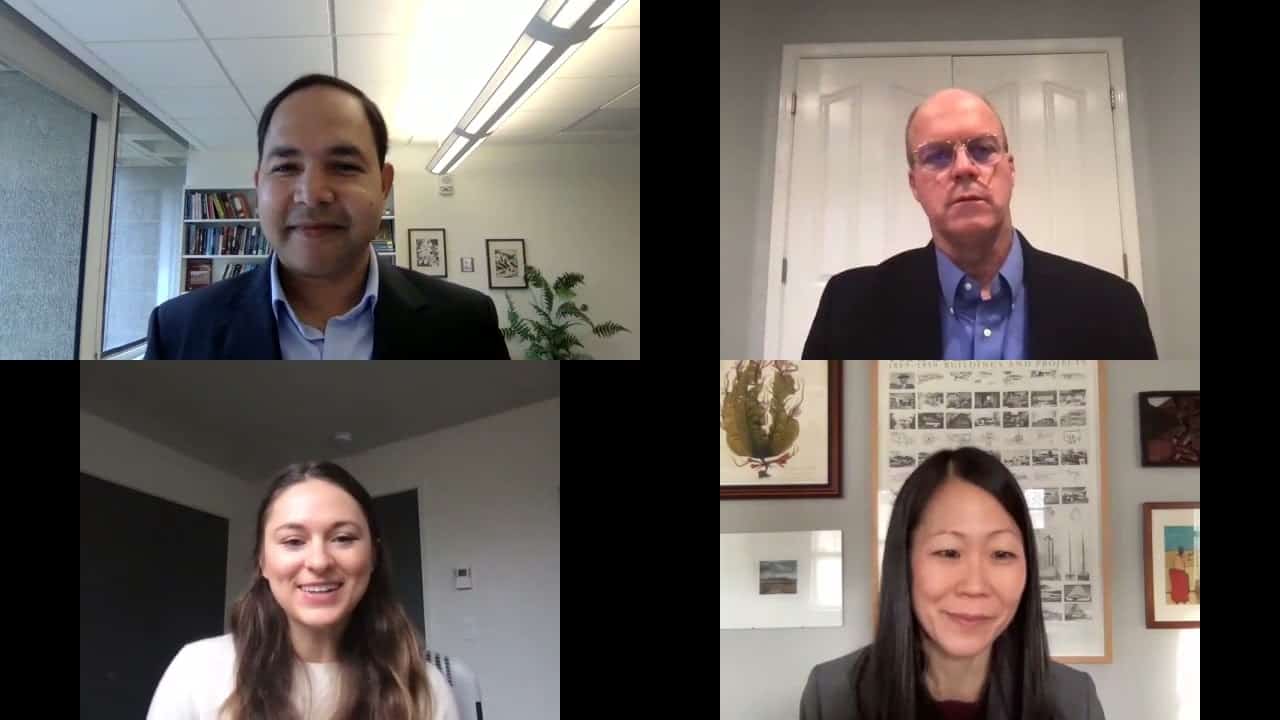 Building A Resilient Energy Grid To Respond To Escalating Hazards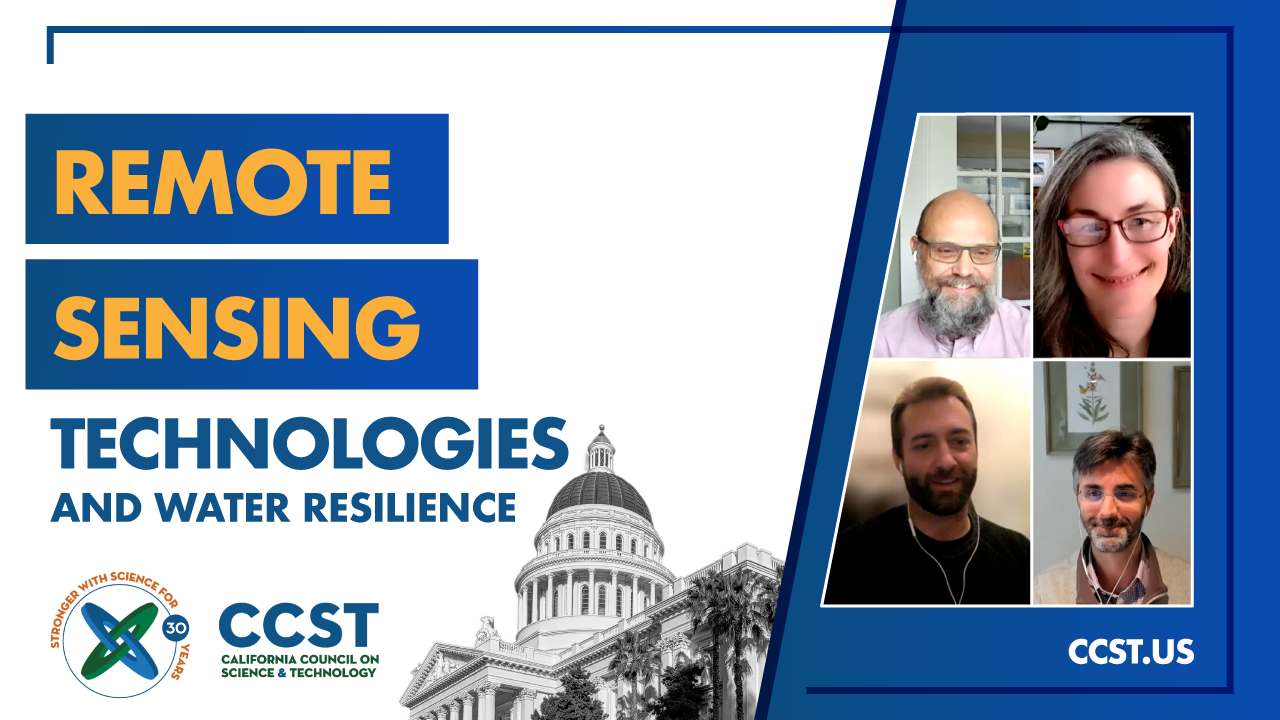 Remote Sensing Technologies and Water Resilience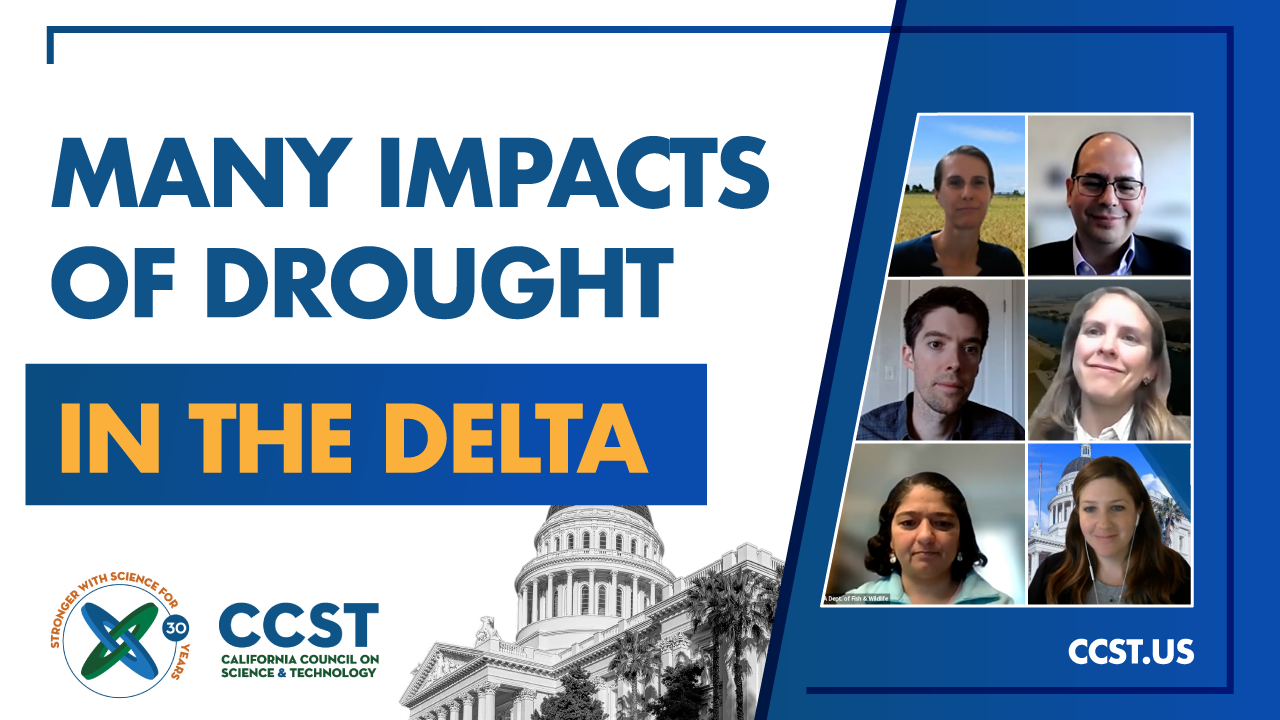 The Many Impacts of Drought in the California Delta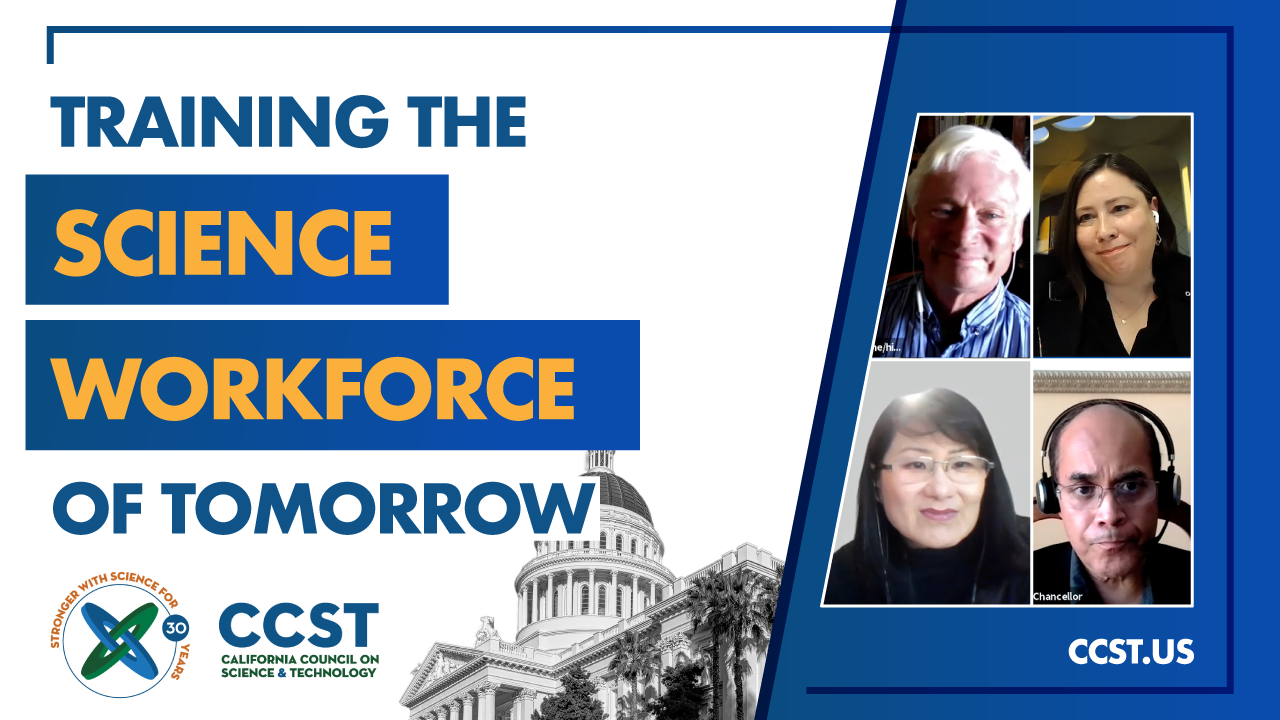 Training the Science Workforce of Tomorrow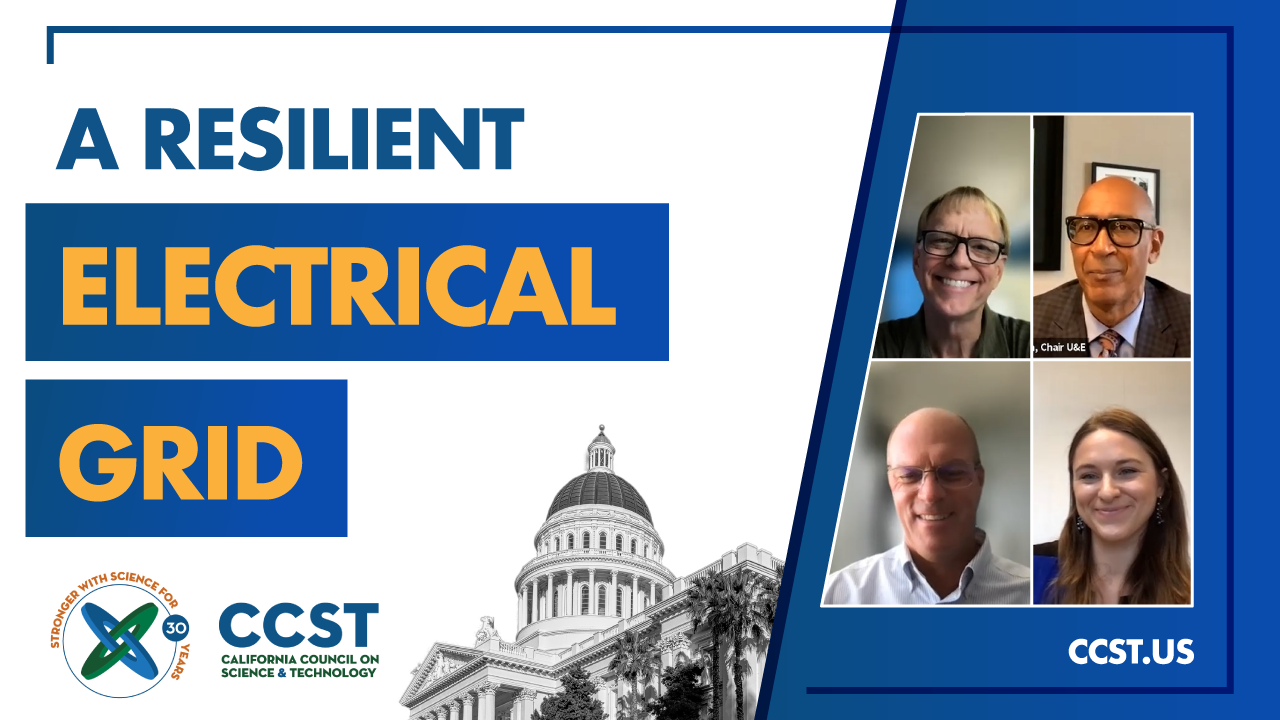 Building a Resilient Electrical Grid
Mitigating Extreme Heat in a Changing Climate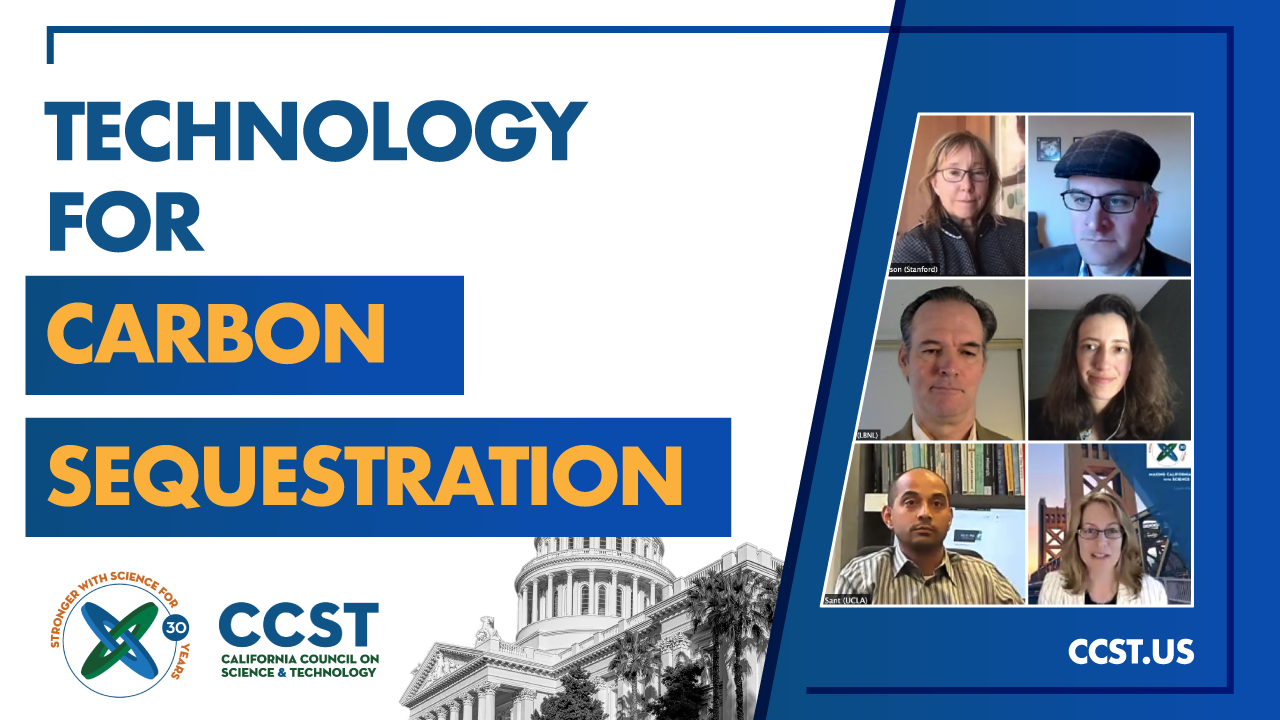 Technological Pathways for Carbon Sequestration in California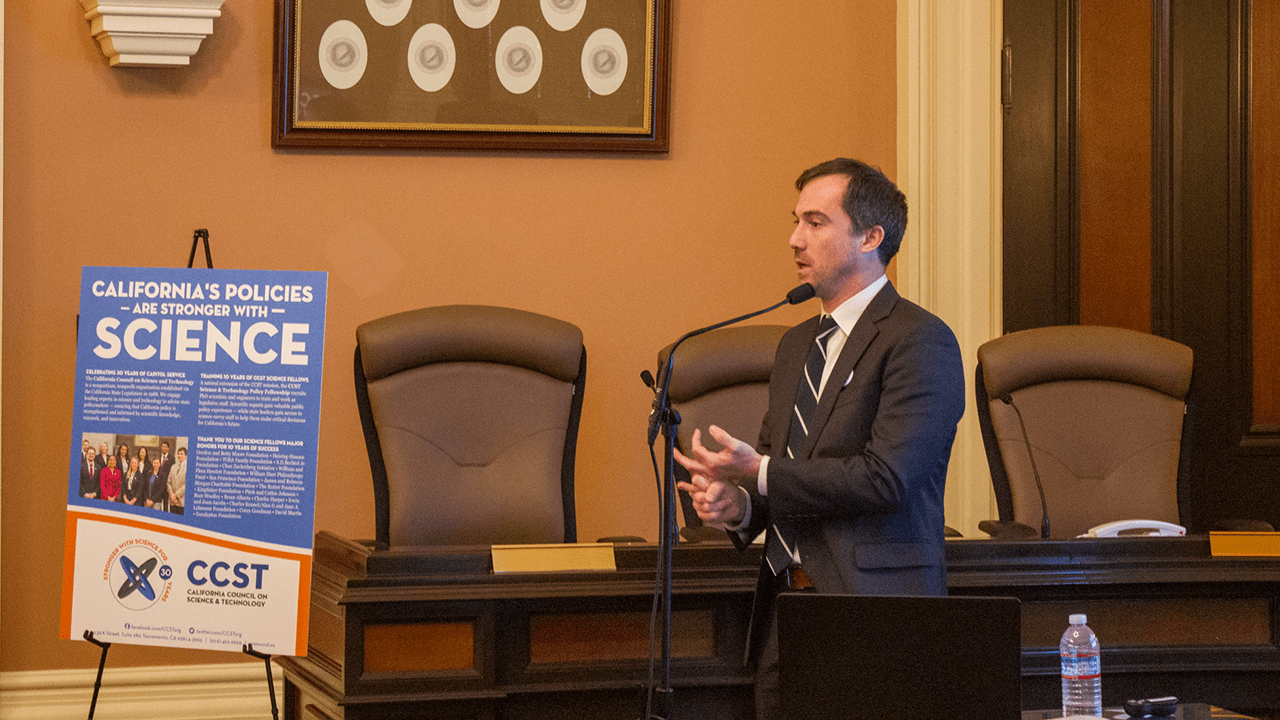 Orphan Wells in California
Biomethane in California Common Carrier Pipelines