CCST Science & Technology Policy Fellows
Meet the 2023 CCST Science & Technology Policy Fellows
The 2023 class of CCST Science & Technology Policy Fellows marks our 14th year of placing PhD scientists, engineers, and social scientists directly into legislative offices and committees in the California State Senate and Assembly and, more recently, into the Executive Branch in State Agencies and Offices of the Governor.
This year's class reported to Sacramento in November for a policy training program, introducing them to California's political history and policy today. To date, 158 CCST S&T Policy Fellows have now been trained to work directly with decision makers as trusted staff.
CCST S&T Policy Fellow Alums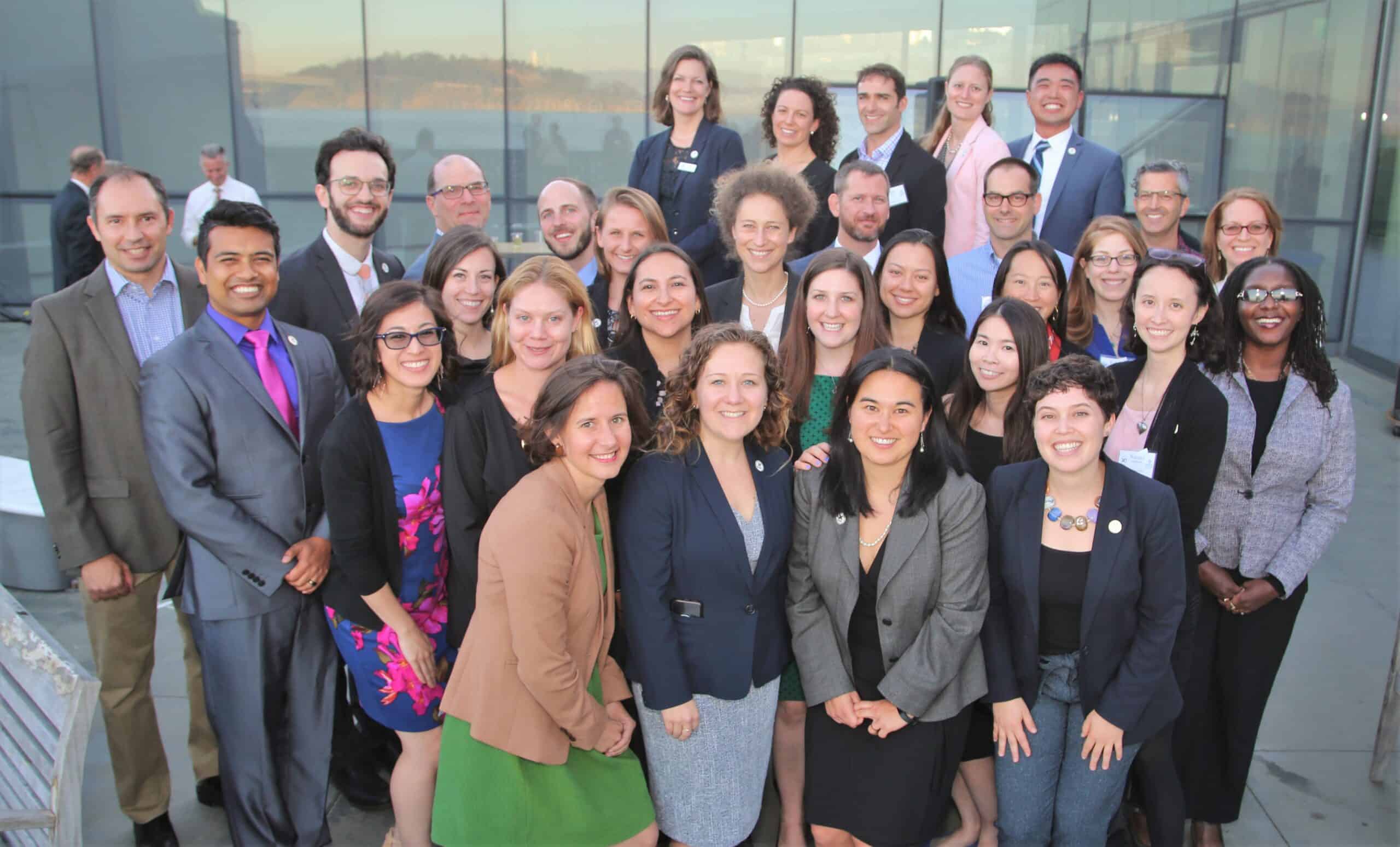 Over 14 years, CCST S&T Policy Fellows have worked on well over 1,000 bills, briefings, hearings, and bill analyses. There are now 144 alumni of the program, many of whom serve in positions in legislative offices and agencies.
The findings of a 2019 evaluation show that the fellowship has been tremendously impactful and has created a very strong reputation among fellows and mentors. Of the fellows surveyed, 88% report currently working in a position that includes both science and policy.
CCST S&T Policy Fellows Alums

Where Are They Now?
California State Government

0%

Nonprofit Policy / Research Institute

0%

Private Industry / Consulting

0%

Trade Association / Advocacy

0%

Academia Research / Teaching

0%

Academia Administration

0%
All Fellows Alumni, by class year
All Fellows
2010 CCST Science Fellows
2011 CCST Science Fellows
2012 CCST Science Fellows
2013 CCST Science Fellows
2014 CCST Science Fellows
2015 CCST Science Fellows
2016 CCST Science Fellows
2017 CCST Science Fellows
2018 CCST Science Fellows
2019 CCST Science Fellows
2020 CCST Science Fellows
2021 CCST Science Fellows
2022 CCST Science Fellows
Graduate Degree Institutions of Fellows
Albert Einstein College of Medicine

American Military University

California Institute of Technology

California Polytechnic State University, San Luis Obispo

California State University, Los Angeles

California State University, Sacramento

Carnegie Mellon University

Colorado State University

Massachusetts Institute of Technology

Michigan State University
Rochester Institute of Technology

Ruprecht-Karls-Universität Heidelberg, Germany

San Francisco State University

Universität Bremen, Germany

University of California, Berkeley

University of California, Davis

University of California, Irvine

University of California, Los Angeles

University of California, Riverside

University of California, San Diego

University of California, San Francisco

University of California, Santa Barbara

University of California, Santa Cruz
University of Colorado, Boulder

University of Illinois at Urbana-Champaign

University of Maryland, College Park

University of Massachusetts, Boston

University of Michigan-Ann Arbor

University of Pennsylvania

University of Wisconsin-Madison

University of Wisconsin-Milwaukee

Washington University in St. Louis

Western Washington University