The 2022 Application Period is now closed.
December 1, 2020

Application period begins

March 1, 2021

Application period closes at 11:59 pm PST

Mid April, 2021

Notification sent to applicants for interviews

Late May/early June, 2021

Finalists' Interviews held

November 1, 2021

Fellows' training begins in Sacramento

December 2021

Fellows assigned to host offices
Sending Scientists to Sacramento to Help Shape Smart Policies
Every year, California decision makers must make critical decisions on a number of complex and dynamic issues facing our state, such as the state's water supply, energy grid, and public health. To help address this, the CCST Science & Technology Policy Fellows program annually recruits and trains a cohort of fifteen PhD scientists and engineers to spend one year working in Sacramento, directly serving decision makers within the California State Legislature and Executive Branch.
During their year of public service, these scientific minds get a front-row seat learning about the craft and process of policymaking in the state of California. CCST Science Fellows work alongside decision makers to evaluate complex scientific issues and interpret data, while tackling the responsibilities of full-time staffers.
The CCST Science Fellows program is a win-win for California. These talented individuals gain valuable experience and training in public policy and leadership. In turn, state decision makers are given access to science-savvy staff who can inform policy discussions with scientific perspectives and expertise.
Want more information?
Visit our FAQ page.  Watch our October 2020 Webinar with current Fellows and alumni.  Sign up to receive CCST Science Fellows updates by email.  If you have other questions regarding the Fellowship or application contact Fellows Program Manager Jeffery Song, PhD.
Learn more about the 2021 class of CCST Science & Technology Policy Fellows and see where former Fellows are now.

0
Science Fellows Trained To-Date

0+
Doctoral Degree Institutions Represented From Across the US

0%
Of Science Fellows Hold PHDs or Equivalent Degrees in Science, Medicine, or Engineering

0+
Bills, Hearings, and Actions Impacted by Science Fellows

0%
of Science Fellows Have Been Hired by the California State Legislature or State Agencies Since Completing Their Fellowship
Affecting All Californians
By embedding PhD-level scientists directly in the California state legislature the CCST Fellows Program helps inform policy discussions with scientific perspectives and expertise. CCST Fellows have contributed to bills and laws in diverse areas:
Energy & Environment
Clean energy
Climate change
Earthquake early warning system
Electric vehicles
Habitat restoration
Hydraulic fracturing
Waste management
Water quality and supply
Human Services
Adoption and foster care
Affordable housing
Aging and long-term care
Autism services
Homelessness
Medicaid and Social Security
Reentry and job training
Veterans issues
Public Safety
Education
Community colleges
Digitally enhanced education
Education funding
Higher education
School nutrition
Standardized testing
STEM-ready workforce
Teachers
Healthcare
Alzheimer's disease
Genetic testing
Healthcare disparities
Medical devices
Medical professions
Organ donation and transplant
Smoking and e-cigarettes
Vaccinations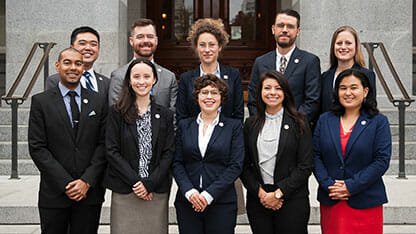 CCST Science Fellows News
CCST Science Fellows Alumni Career Guide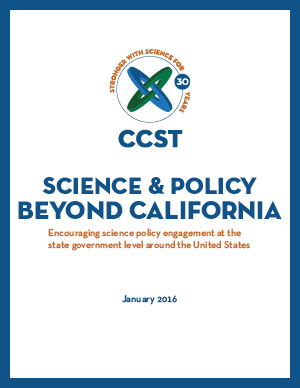 Science & Policy Beyond California
In 2016, CCST developed a report to identify successful elements of a state-level science policy fellowship program in order to encourage other states to replicate or adapt the program. This resource and the State Fellowship Planning Grants were funded by the Gordon and Betty Moore Foundation and the Simons Foundation and supported the development of many new state-level Fellowships, some of which can be found below.
ADDITIONAL S&T Policy FELLOWSHIP opportunities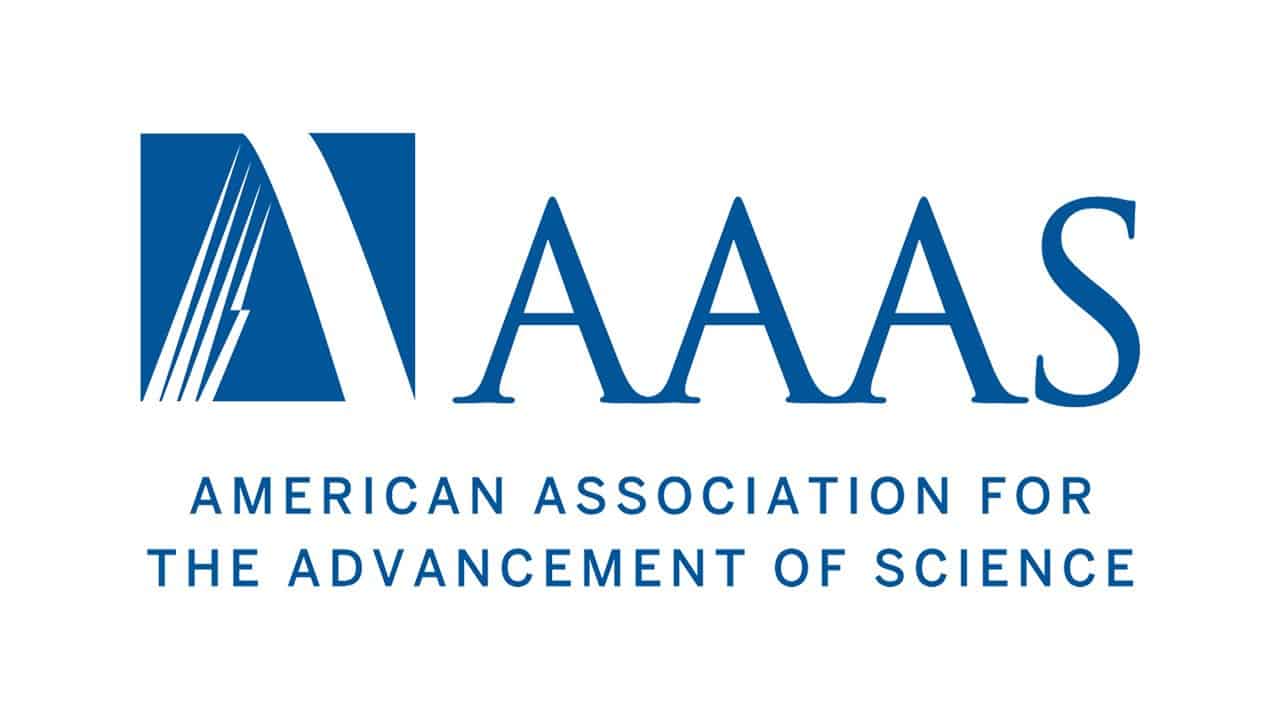 AAAS Science & Technology Policy Fellowship
Since 1973, the AAAS Science & Technology Policy Fellowships provide opportunities to scientists and engineers to learn first-hand about policymaking while using their knowledge and skills to address today's most pressing societal challenges. Fellows serve in the federal government and represent a broad range of backgrounds, disciplines and career stages.
Christine Mirzayan S&T Policy Graduate Fellowship
The Christine Mirzayan Science and Technology Policy Graduate Fellowship Program is a full-time hands-on training and educational program that provides early career individuals with the opportunity to spend 12 weeks at the National Academies of Sciences, Engineering, and Medicine in Washington, DC learning about science and technology policy and the role that scientists and engineers play in advising the nation. This Mirzayan Fellowship offers a unique opportunity to obtain the essential skills and knowledge needed to work in science policy at the federal, state, or local levels.
Jefferson Science Fellowship
The JSF program is open to tenured, or similarly ranked, faculty from U.S. institutions of higher learning who are U.S. citizens. After successfully obtaining a security clearance, selected Jefferson Science Fellows spend one year on assignment at the U.S. Department of State or USAID serving as advisers on issues of foreign policy or international development. Assignments are tailored to the needs of the hosting office, while taking into account the Fellows' interests and areas of expertise. Following the fellowship year, Fellows will return to their academic career but remain available to the U.S. government as experienced consultants for short-term projects.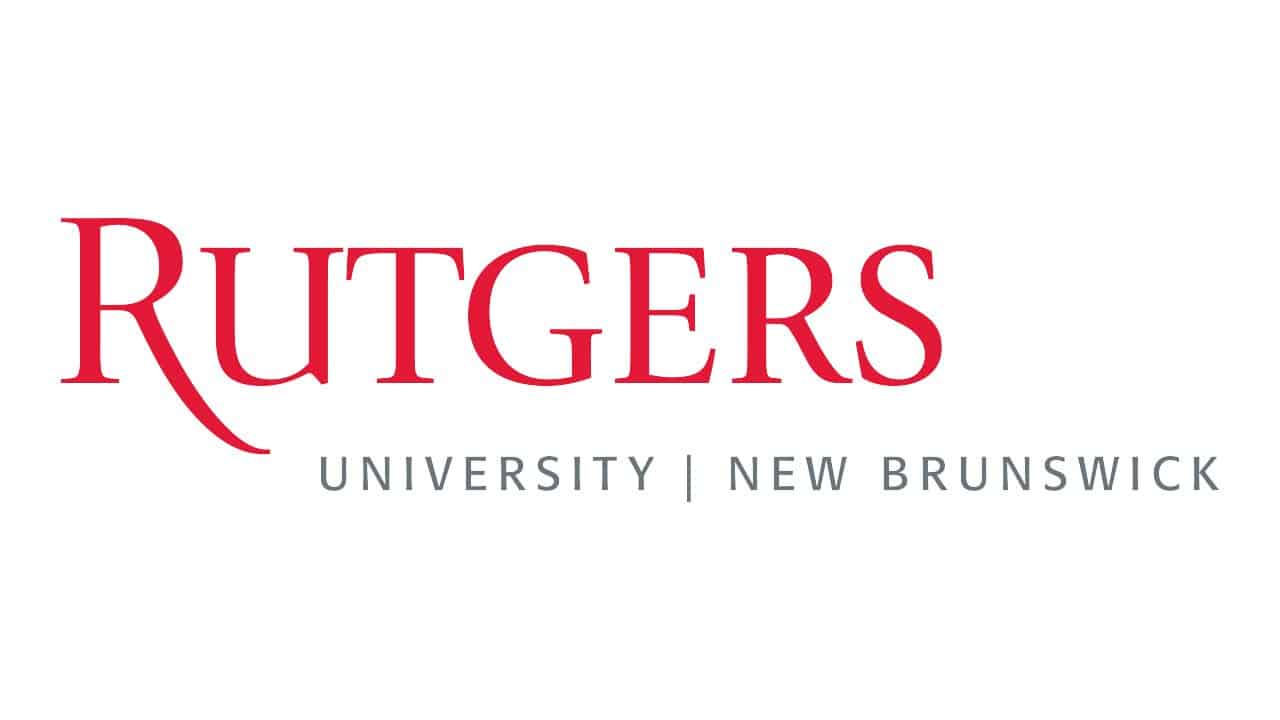 Eagleton Science and Politics Initiative
During the one-year program, Science Fellows participate in the political process and support New Jersey state government officials in making evidence-based decisions in public policy areas involving science, engineering, and technology. Through this work, they develop an understanding of state government and learn how to build careers in public service.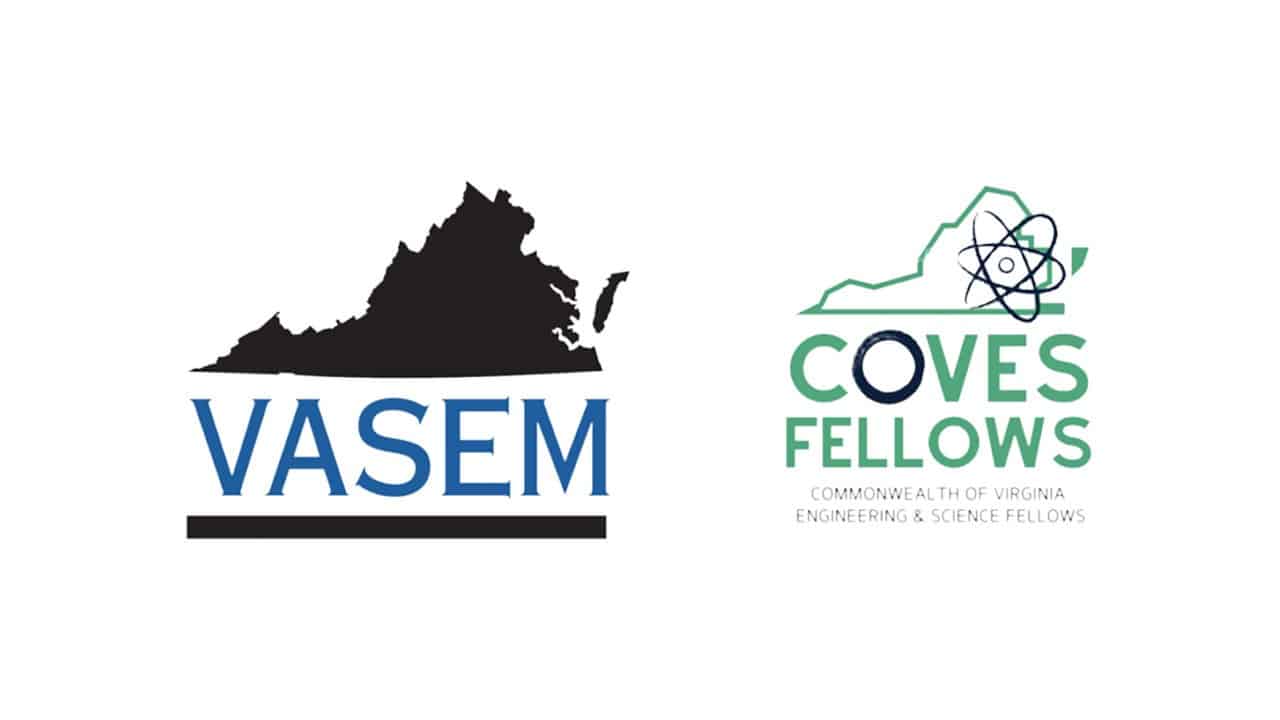 Commonwealth of Virginia Engineering & Science Fellows
The Commonwealth of Virginia Engineering and Science (COVES) Fellowship is a new 12-week fellowship program of the Virginia Academy of Science, Engineering and Medicine (VASEM). Graduate student fellows will serve as science advisors in a variety of possible placements, including legislative offices, executive agencies, or prominent companies and nonprofits in the state of Virginia. Fellows will gain experience by serving their host office and performing relevant tasks such as researching, drafting, and revising relevant policies. Fellows will also be paired with a VASEM member who will serve as an experienced science policy mentor throughout the fellowship.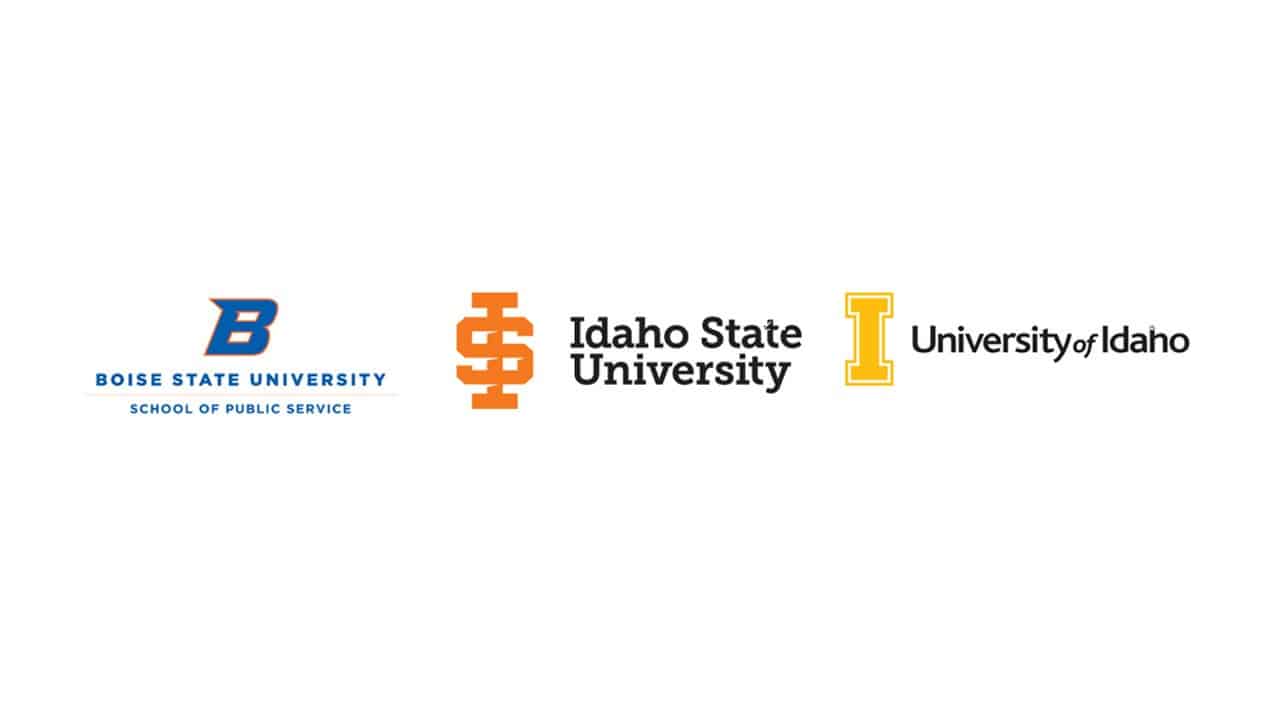 Idaho Science & Technology Policy Fellowship
The Idaho Science & Technology Policy Fellowship (ISTPF) is a nonpartisan program that connects science with policy by fostering a network of science, social science and engineering leaders who understand government and policymaking and are prepared to develop and implement solutions to address societal challenges.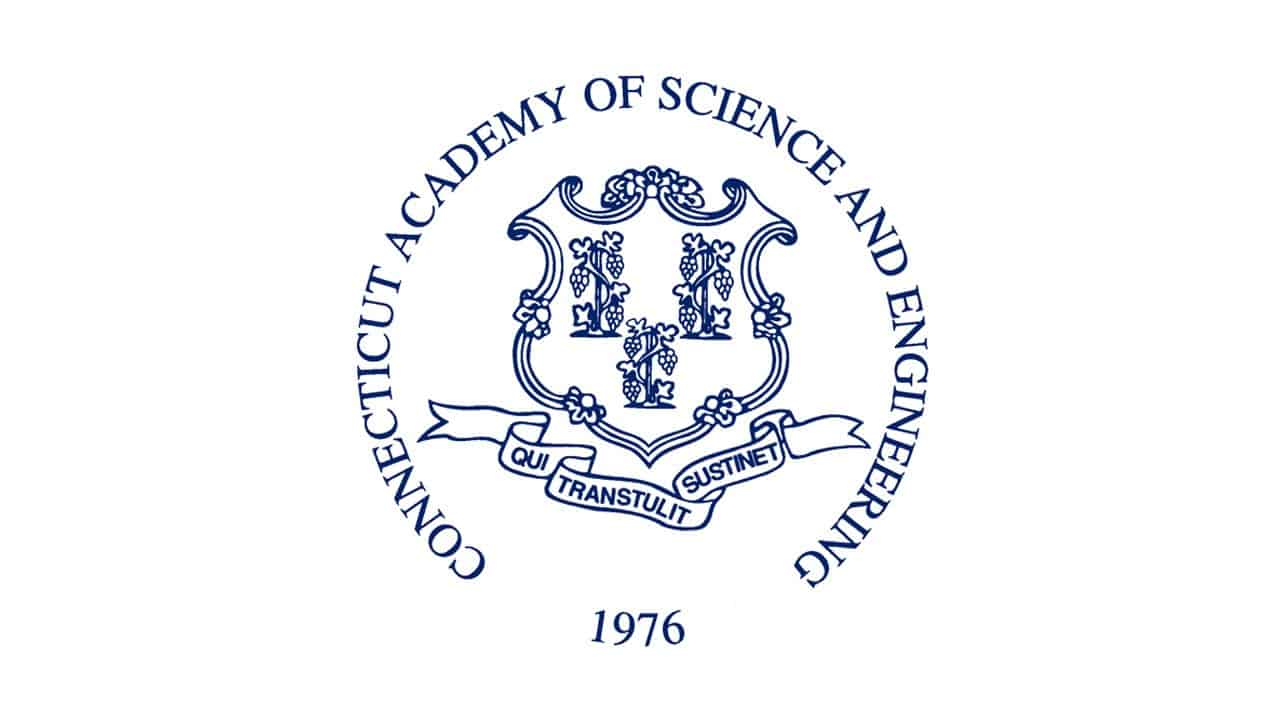 CASE S&T Policy Fellowship Program
The CASE mission is to provide opportunities for Fellows and policymakers to learn from each other for the purpose of ensuring that science and technology are considered in the development of related policy and legislation.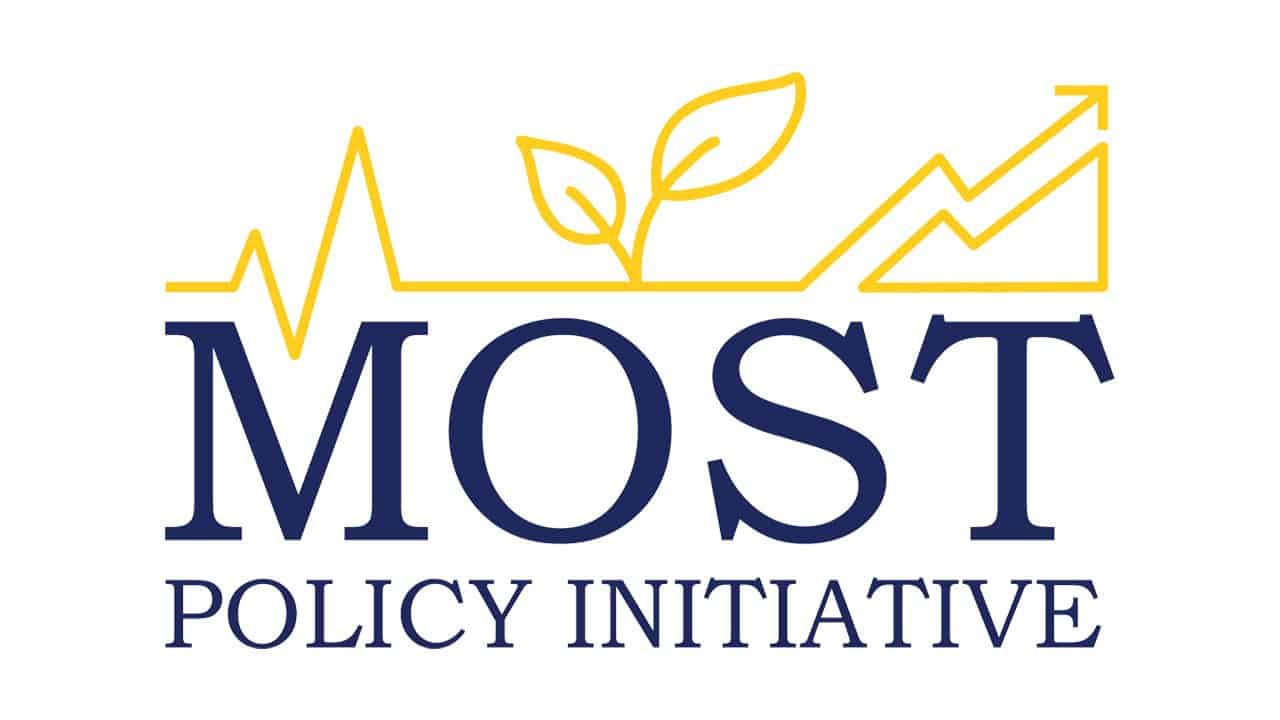 Missouri Science & Technology Policy Fellows
MOST policy fellows will provide much needed resources for Missouri General Assembly. Fellows will assist in scientific, rather than legal, research before bills are written, and also help to inform senators and representatives on benefits and consequences of pending statutes and regulations. Outside of the short legislative session, fellows will assist with building evidence-based research capacity and training workshops for legislators and staff, giving them confidence to address issues about which they feel passionate and better address the needs of their constituents.
Knauss Fellowship Program
"The Sea Grant Knauss Fellowship provides a unique educational and professional experience to graduate students who have an interest in ocean, coastal and Great Lakes resources and in the national policy decisions affecting those resources. The Fellowship, named after one of Sea Grant's founders and former NOAA Administrator John A. Knauss, matches highly qualified graduate students with "hosts" in the legislative and executive branch of government located in the Washington, D.C. area, for a one year paid fellowship."
California Sea Grant State Fellowship
"California Sea Grant's State Fellows Program provides a unique educational opportunity for graduate students who are interested both in marine resources and in the policy decisions affecting those resources. The program matches highly motivated and qualified graduate students with hosts in municipal, state and federal agencies in California for a 12-month paid fellowship."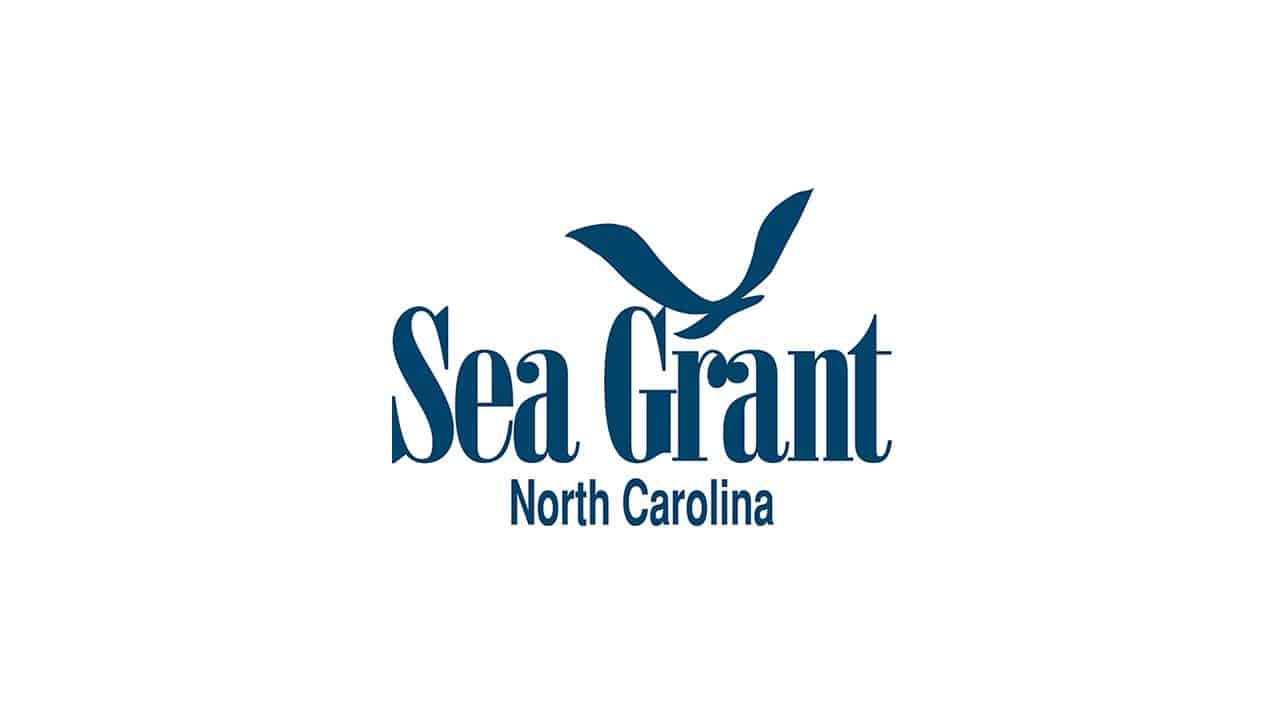 North Carolina STEM Policy Fellowship
The NC STEM Policy Fellowship places graduate students into state government offices focusing on policy topics related to science, technology, engineering and mathematics. The 12-month, full-time fellowship also includes a competitive stipend and health care costs.