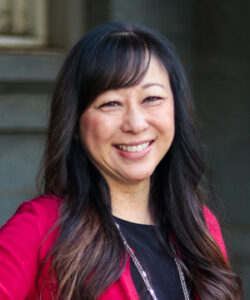 Lisa Poon
As Director of Finance and Operations, Lisa provides leadership and insight for overall business operation functions, including accounting and finance, human resources, and IT.
Lisa started her career in public accounting as an auditor with a national firm based in the Bay Area and eventually found her way back to her hometown of Sacramento. She developed a passion for the nonprofit sector after joining the audit practice of a local certified public accounting firm.
Lisa's breadth of experience includes work at a regional healthcare organization and a national recruiting company. Most recently, she served as the Treasurer/CFO for ACC Senior Services, a local nonprofit serving the senior community, where she was able to pursue her passion for mission-oriented work.
She earned a BS in Accounting from St. Mary's College of California and is a Certified Public Accountant.