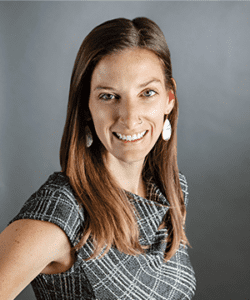 Rhianna Hohbein
Rhianna Hohbein, PhD, is a Science Officer with the Disaster Resilience Initiative at the California Council on Science and Technology. Rhianna helps execute the delivery of CCST's Science Services, including workshops, expert briefings, and policy briefs.
Rhianna received her PhD in Integrative Conservation in Forestry and Natural Resources from the University of Georgia. Her dissertation research examined the impacts of jurisdictional boundaries and institutional collaboration on the conservation of spectacled bears in Colombia.
Prior to joining CCST, Rhianna worked as a postdoctoral associate with the Network for Engineering with Nature — a transdisciplinary partnership between the University of Georgia and the U.S. Army Corps of Engineers advancing the science behind natural infrastructure and nature-based solutions. Rhianna completed her BS in Ecology and Conservation Biology at the University of Idaho.