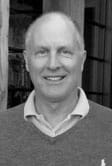 Joseph Walkush
Executive Vice President, Strategic Initiatives
Science Applications International Corporation - SAIC (Retired)
Joseph P. Walkush is the former executive vice president of SAIC responsible for leading strategic planning and mergers and acquisition activities. He retired in early 2012. He was also the chairman of SAIC's Retirement Plan committee. Walkush held various positions with SAIC from 1976 to 1979 and since 1981, including serving as a sector vice president from 1994 to 2000. From 1996 until 2007, Walkush served on the SAIC Board of Directors.
Prior to joining SAIC, Walkush was a nuclear engineer at General Atomic Company.
He attended Massachusetts Institute of Technology, where he received a bachelor's degree in physics and a master's in nuclear engineering. He also attended Stanford University, where he received an MBA and was an Arjay Miller scholar.
Mr. Walkush joined the CCST Council in 2013. He also serves on the MIT Nuclear Engineering Visiting Committee, as well as the San Diego Chairman's Round Table.